For Men - Tester Kit
TheScentWorld
Regular price
Rs.999.00 PKR
Regular price
Sale price
Rs.999.00 PKR
Unit price
per
Sale
Sold out
Lure Entice One of the most celebrated fragrances in our collection, is inspired by the English perfume Creed Aventus. An exotic scent that honors strength, power, vision, and accomplishment, this perfume is perfect for the smart, successful modern man.
The fragrance inspires men to take risks and make their mark.
Impulse de blue, a perfume inspired by Bleu de Chanel, captures the spirit of tenacity. Ginger and nutmeg are the top notes with a mild touch of jasmine and peppercorns. It makes an accomplished statement with a classic and unique aroma. Like the guy who wears it, the woody-aromatic scent unfolds into a mesmerizing trail that embodies independence with power and style.
Savage de Mist, inspired by Dior Sauvage, is a creation that evokes the wide-open settings of the Rocky Mountains. It has an amber nobleness that anchors the robust citrus gust. It is a timeless perfume that captures a refined scent through elegant woods and citric pleasures. Its distinctive virility has made it an undeniable characteristic aroma that is instantly recognizable, whether you're looking to capture the feeling of being in the wild or just want to smell like one!
Ocean Rush, Your island, your way. When you wear Acqua di Gio, you're not just wearing a fragrance, you're creating the perfect escape. Light citrus and ocean breeze make up the majority of the aroma, which is refreshing and enjoyable. Orange, lemon, jasmine, lime, bergamot, and neroli are the top notes, which all highlight the citrus flavor. It is a legendary fragrance with an aquatic perfume that naturally and authentically reflects the sea and the aquatic aspect The heart notes are lavender and coconut milk. The lavender gives off a fresh floral scent that is so soothingly clean, while the coconut milk adds a rich creaminess to this already dainty fragrance.
Pesty Poison,The inspiration for Pesty Poison was a black Afgano, a popular fragrance. It's warm and woodsy, with a hint of sweetness, a perfect complement to the earthiness of coffee and tobacco. The scent is complex and addictive, with a lingering finish that makes you want to smell it again. This is a fragrance that can be worn anywhere, by anyone, and yet it has personality enough to stand out in any crowd. With its dry down of coffee, tobacco, and cinnamon, this is one fragrance tailor-made for men who want their own unique signature scent. It is no doubt the scent of the earth, the scent of coffee, and the scent of tobacco.
Performance: An impression of Oud Isphan by Dior, this fragrance is a unisex oud that has above average longevity with up to five hours of fragrance. The scent has a silage that is slightly enhanced.
The fragrance will be offered in roll-on perfume oil as well by Scent World Pk.
• Scent World Pk offers shipping services all over the country.
• Deliveries in Lahore will take up to 24 hours depending on the proximity of the location.
• Deliveries that are out of Lahore will take 2-3 days of shipping.
• Delivery charges are 200 rupees. Free delivery for orders above 3000 rupees.
• The self-pick-up option is also available in Lahore. You can pick them up directly from the courier center.
• Call us or WhatsApp us at this number 0300-0172368.

Share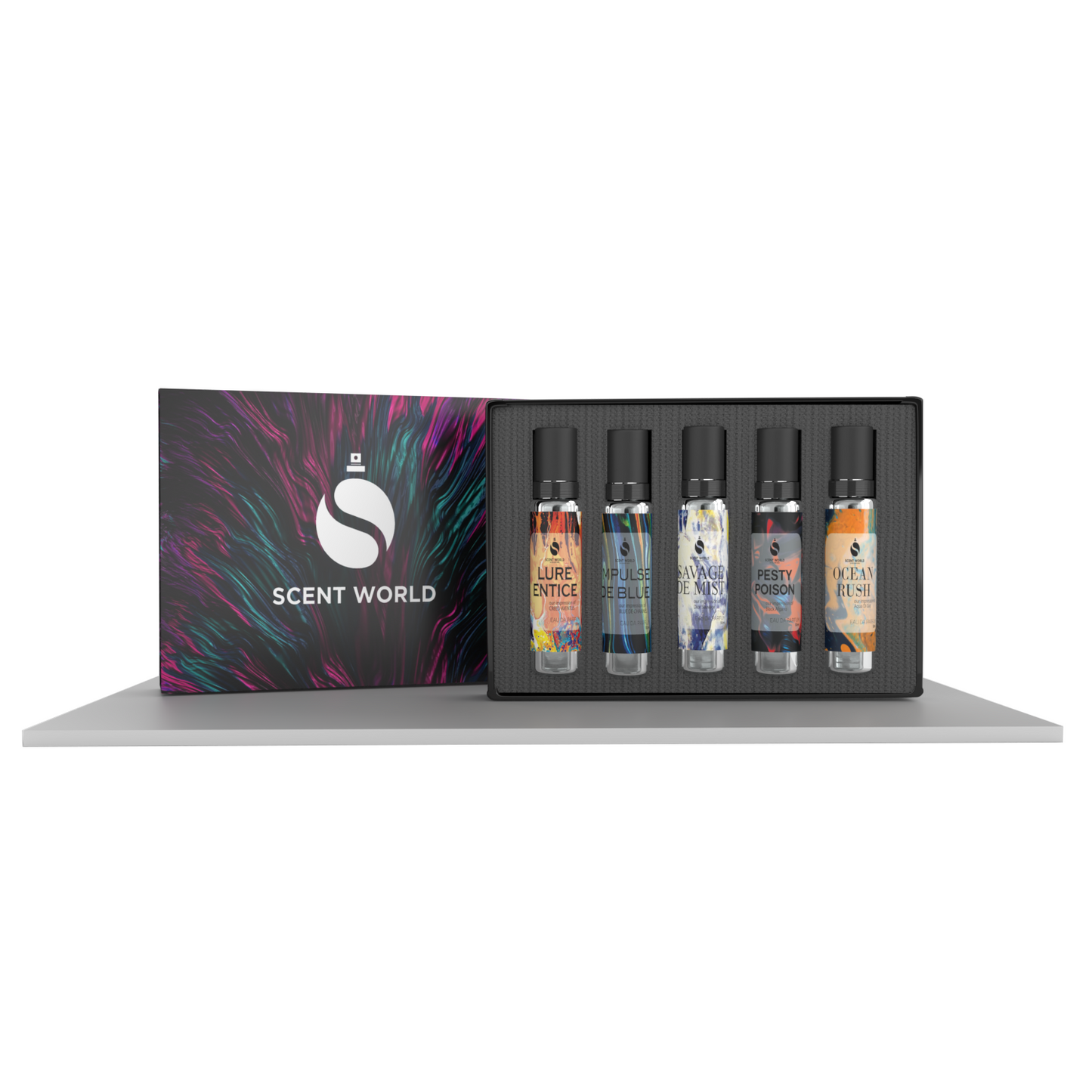 mind blowing
the fragrance was simply marvelous, please keep the quality same in future as well
Thankyou for the review. We take pride in our quality.
Very good perfume fragrance
Aslamualikum wa Rehmatullah
Thank you Sent world I am willing to purchase from you again again and again i am saticified from tester and hopping that i will get my perfume with same durability and fragrance
thank again
Let customers speak for us